Cats are Special!
---
Our specialized cat area has been designed to be both comforting and stimulating. Our cat specialists provide not only the highest in care, but the individualized love and attention your cat is used to… on their terms of course 🙂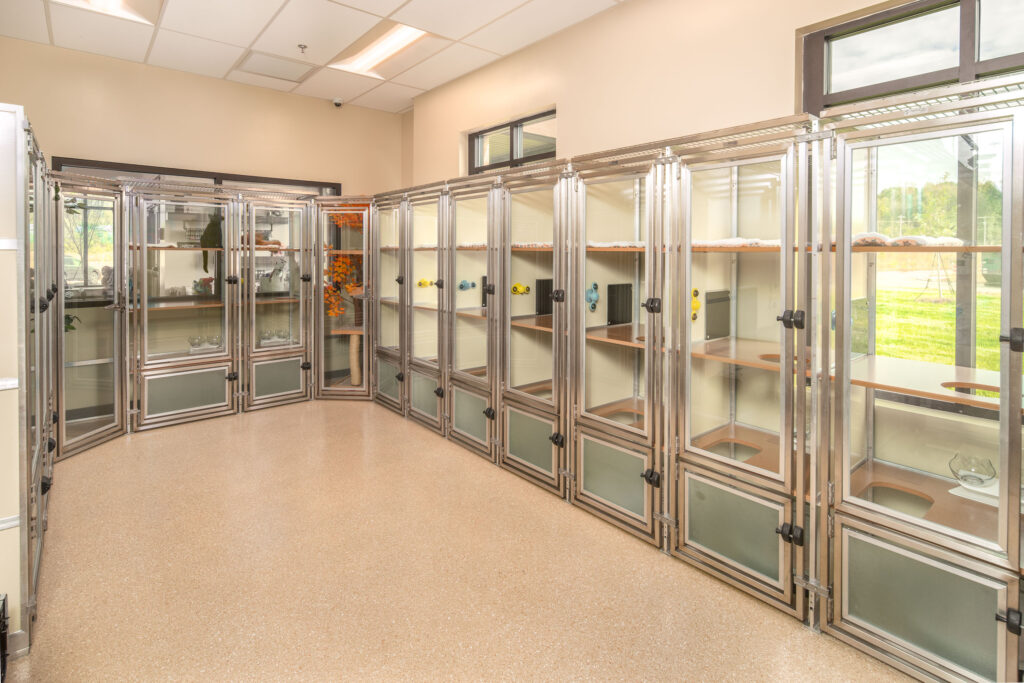 Our Cattery
---
Bed & Bark Cattery has its own sanitized air supply, separate from the rest of the building, mitigating disease transmission. Large windows offer constant stimulation, and our condos feature Feliway for calming and Pretty Litter for urinary health monitoring.
---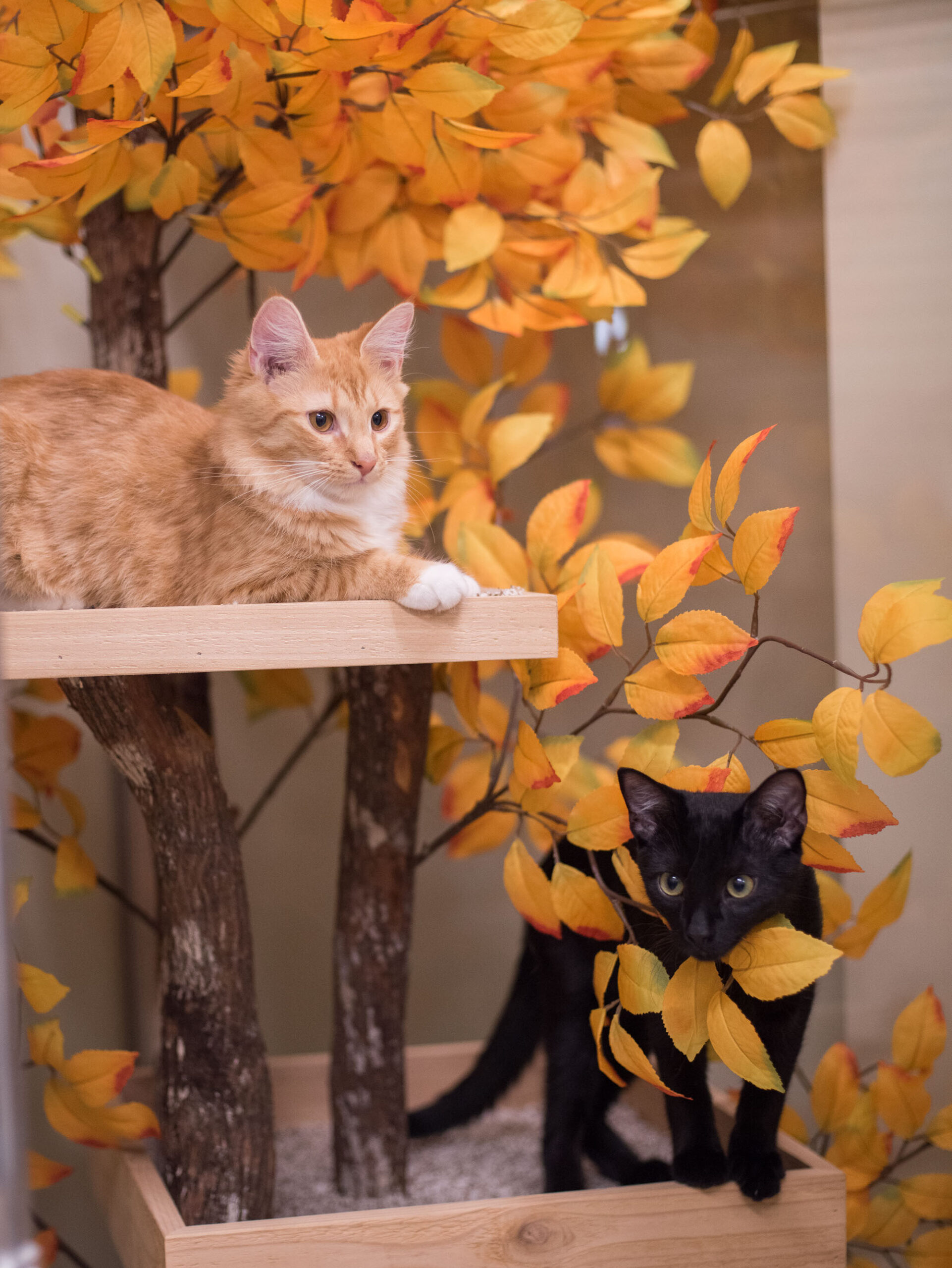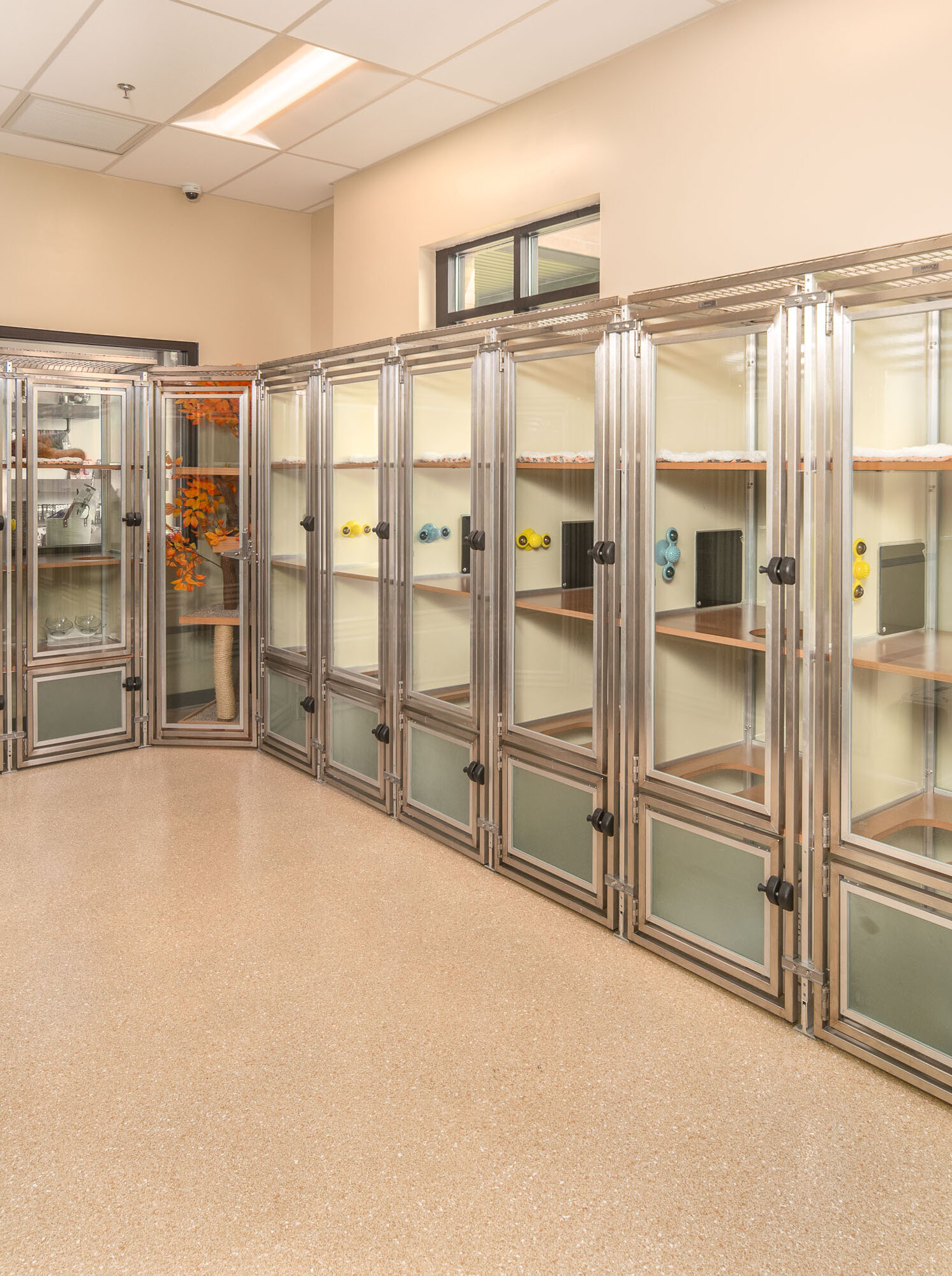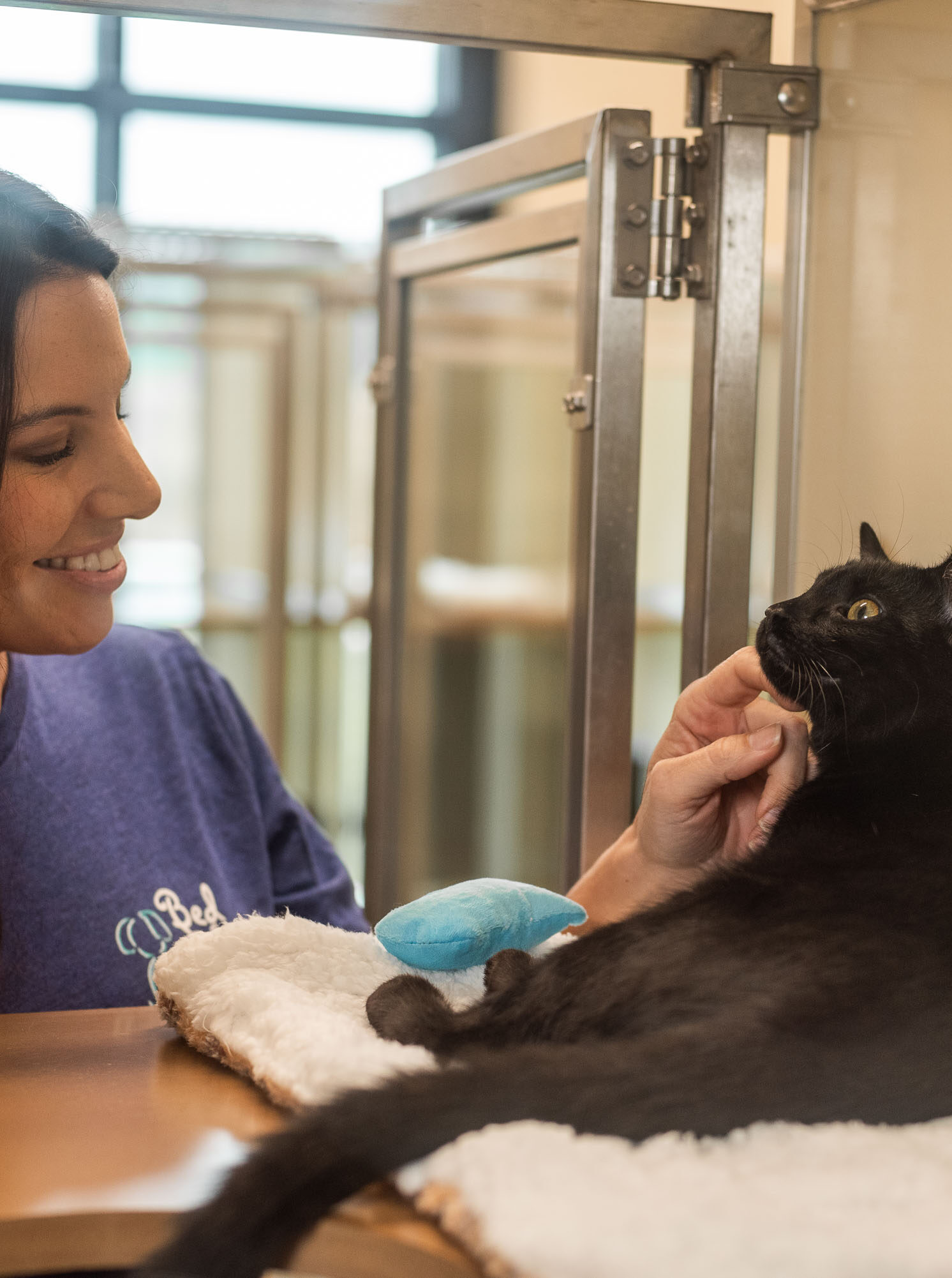 Kitty Condos
Private Kitty Condo:
Featuring multiple levels for climbing, our kitty condos are $30/night. A second cat in the same unit has a 25% discount.

With daily private play and report card $38/night
Adjoining Kitty Condos:
Just like an adjoining hotel room, these towers are perfect for siblings who like to play together during the day but need a little private time as well, $30/night per condo
Starting 12/1/22 all reservations will be charged a 30% deposit upon acceptance. This is fully refundable up to two weeks prior to your pet's stay.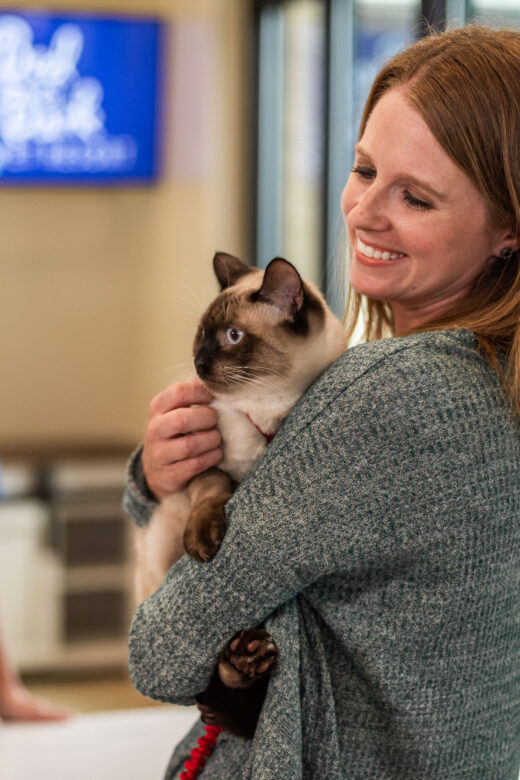 Worry Less, Vacation More
Pet parents will receive pictures and updates throughout their stay when selecting the daily play package, allowing for peace of mind.
Happy Cat
---
Looking for a little something extra?