What makes Bed & Bark the home away from home
---
Bed & Bark was created, built and is being run by a local family. Wanting the very best for our own furbabies, you will see cutting edge technology throughout Bed & Bark coupled with home grown love and dedication.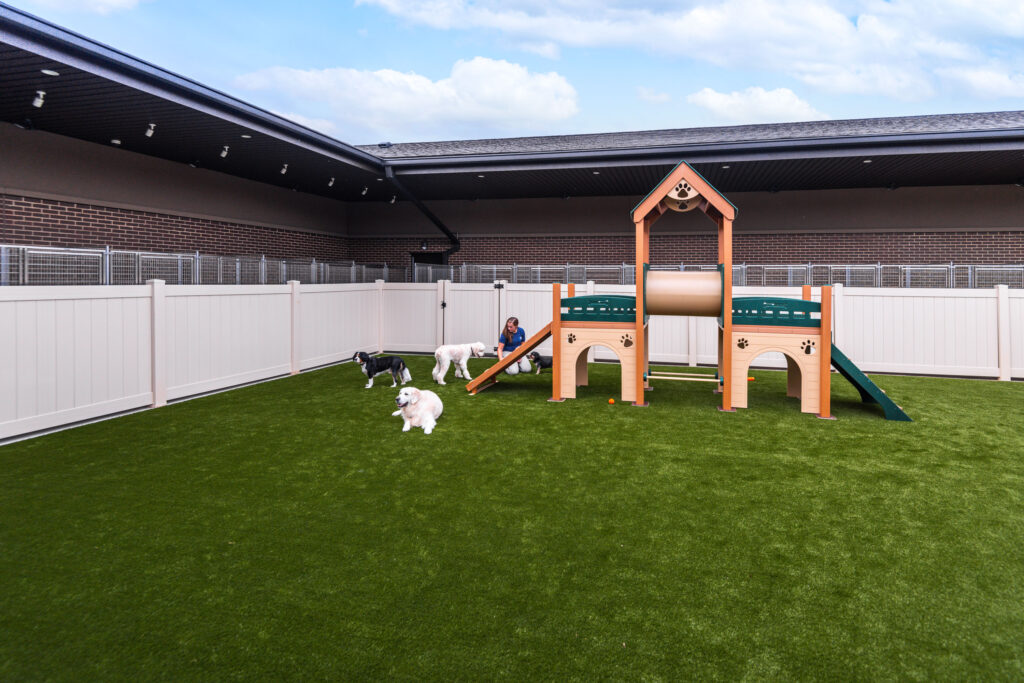 Function & Luxury
---
View our full Amenities catalog below.
---
Every one of our dog units have access to a private outdoor play yard. All of the play yards feature K9 turf, because our dogs are used to going outside and being on grass.