Family is Everything–
---
and that includes our four legged companions. Bed & Bark was designed from the ground up, to create the safest and most stress-free vacation your pet has ever had.
Why Bed & Bark
---
Designed to mimic the comforts of home, each suite is fully sealed and sound insulated, has an individual filtered air supply, a private outdoor, turfed play yard, and a canine concierge specialist for personal care and attention.
---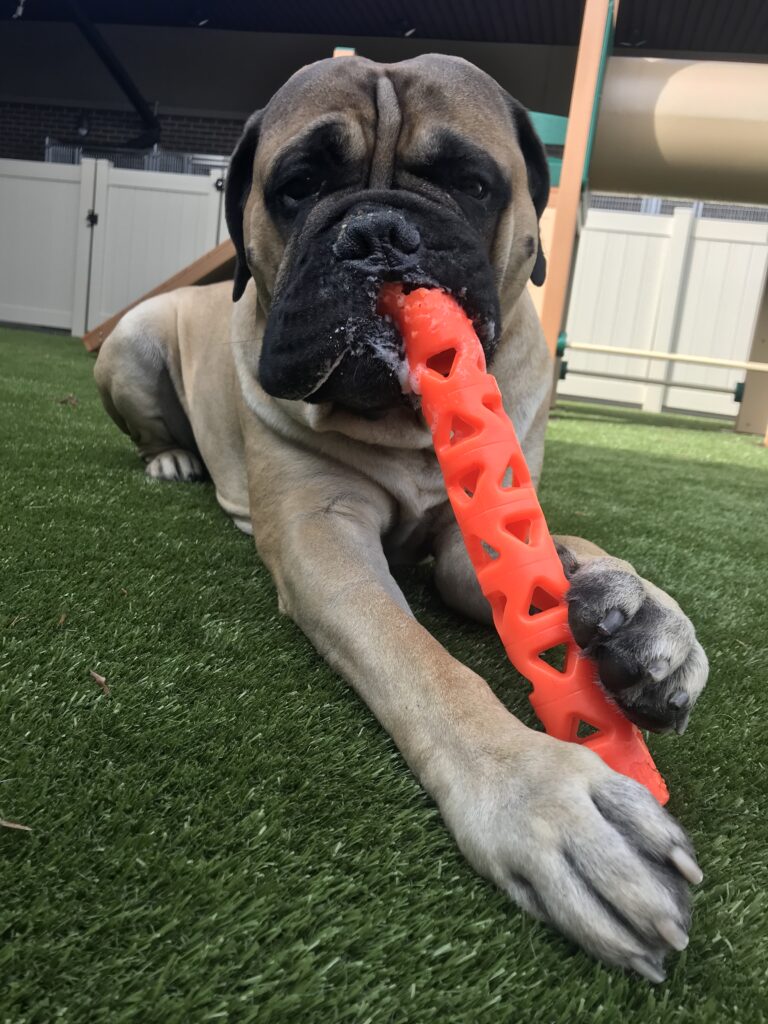 ---
One on One Day Play
Each pup will have a fun, one on one play session with our care staff in one of our large turfed play yards. Bed & Bark currently offers individual Day Play, rather than group play. This allows us to safely welcome dogs of all personality types for a special day.
---
Hear from Current Customers
---
---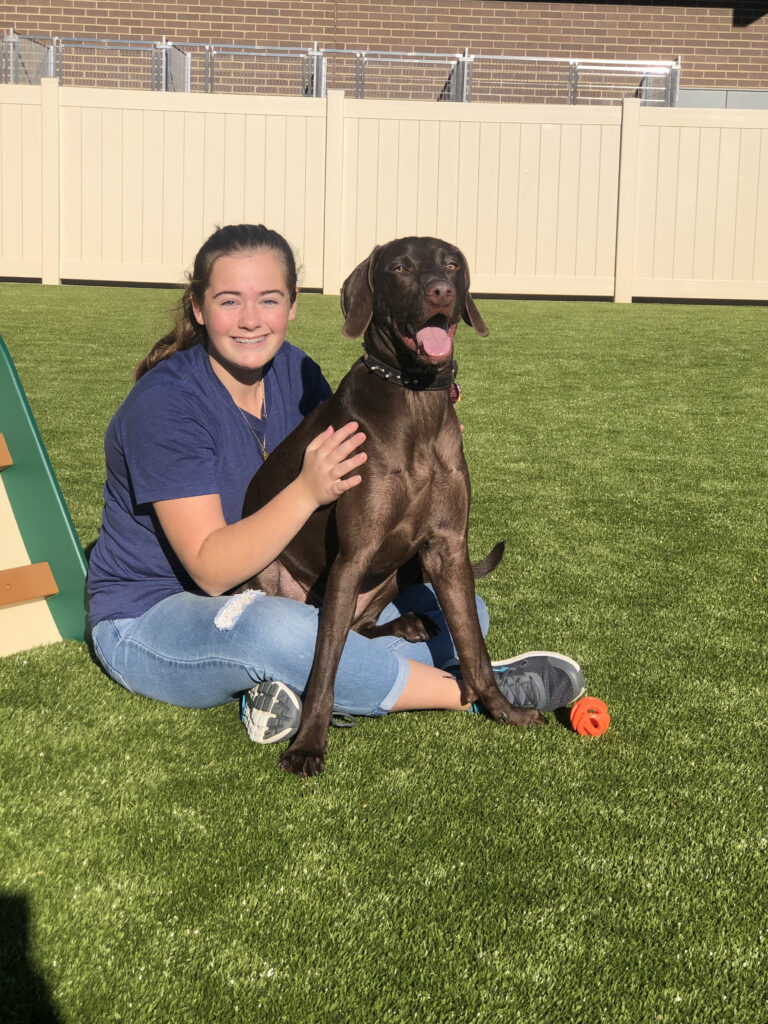 ---
Industry Leader
---
Bed and Bark has been painstakingly designed with the guidance of experts, utilizing the industries most innovative products and practices. Being one of the best places for dog boarding is not a goal, it is who we are.
---
Every one of our dog units have access to a private outdoor play yard. All of the play yards feature K9 turf, because our dogs are used to going outside and being on grass.
No one cares for Family, like Family
---
That's why when you come to Bed & Bark, you'll see our family, and work family, working side by side. Following our hearts, we created a resort that mimics all the comforts of home, that cares for fur-babies like our own family, and even offers some fun and relaxation for our pets too.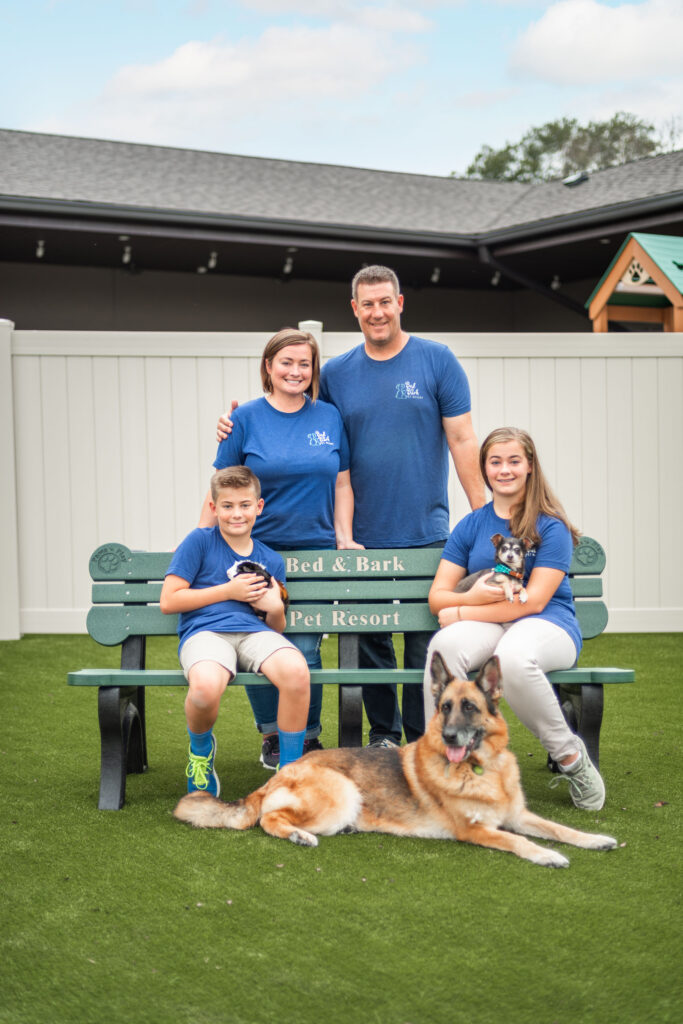 ---
All Are Welcome
---
Given Bed & Bark's design, we are able to welcome and properly care for all dogs! Aggressive, intact, destructive, anxious, submissive, we can properly accommodate all pets and we will work with you to ensure both comfort and exceptional care.
---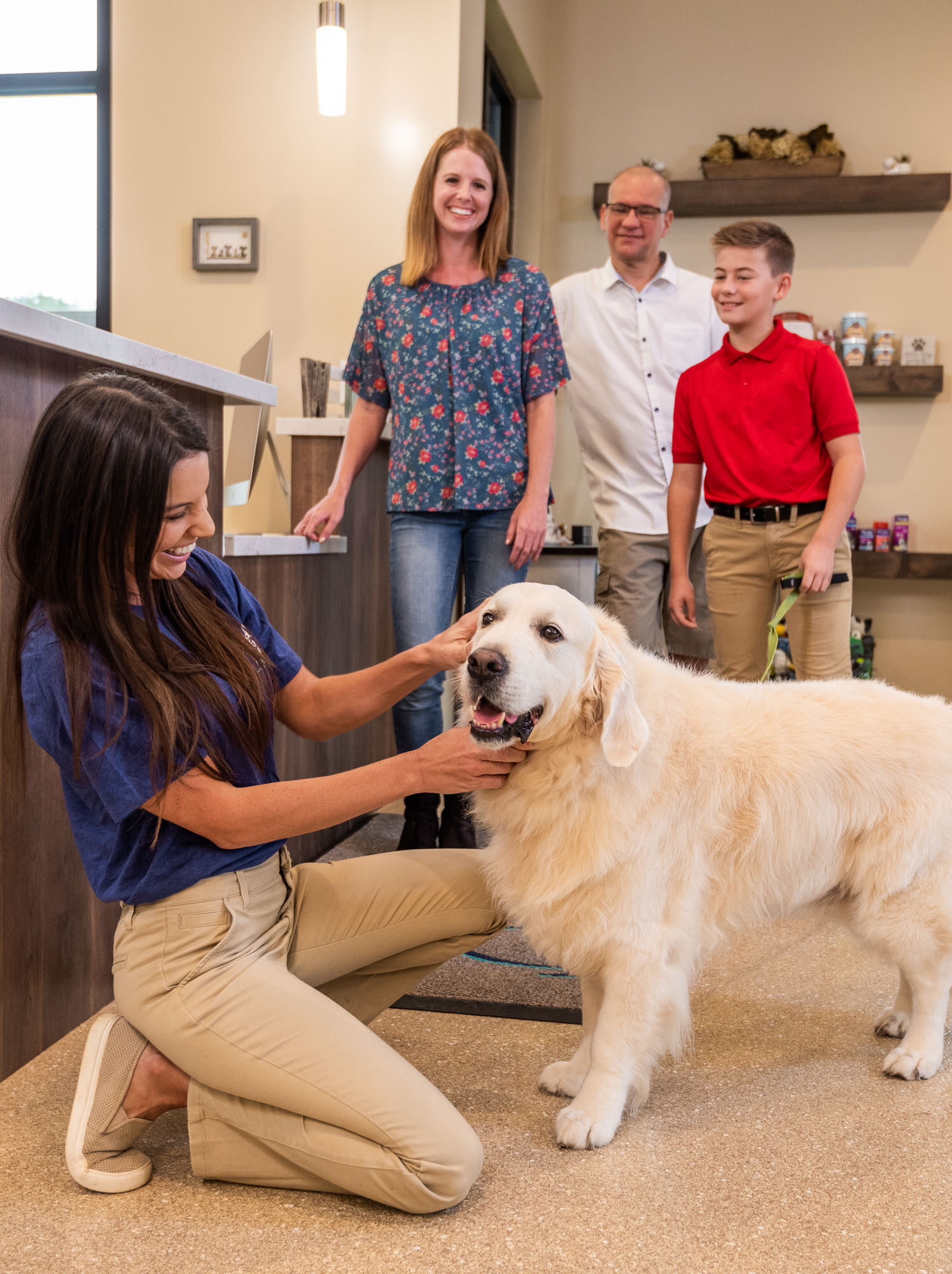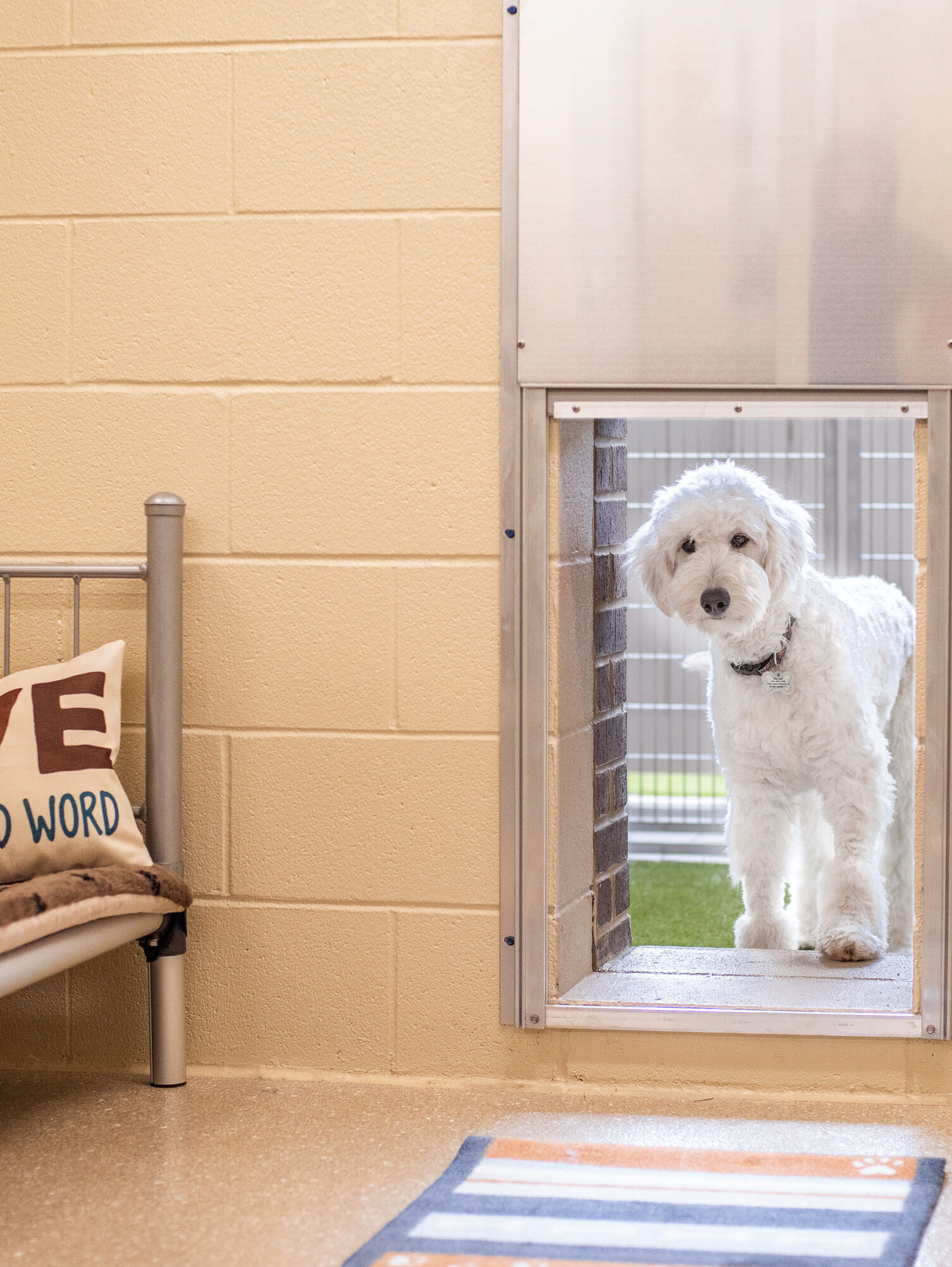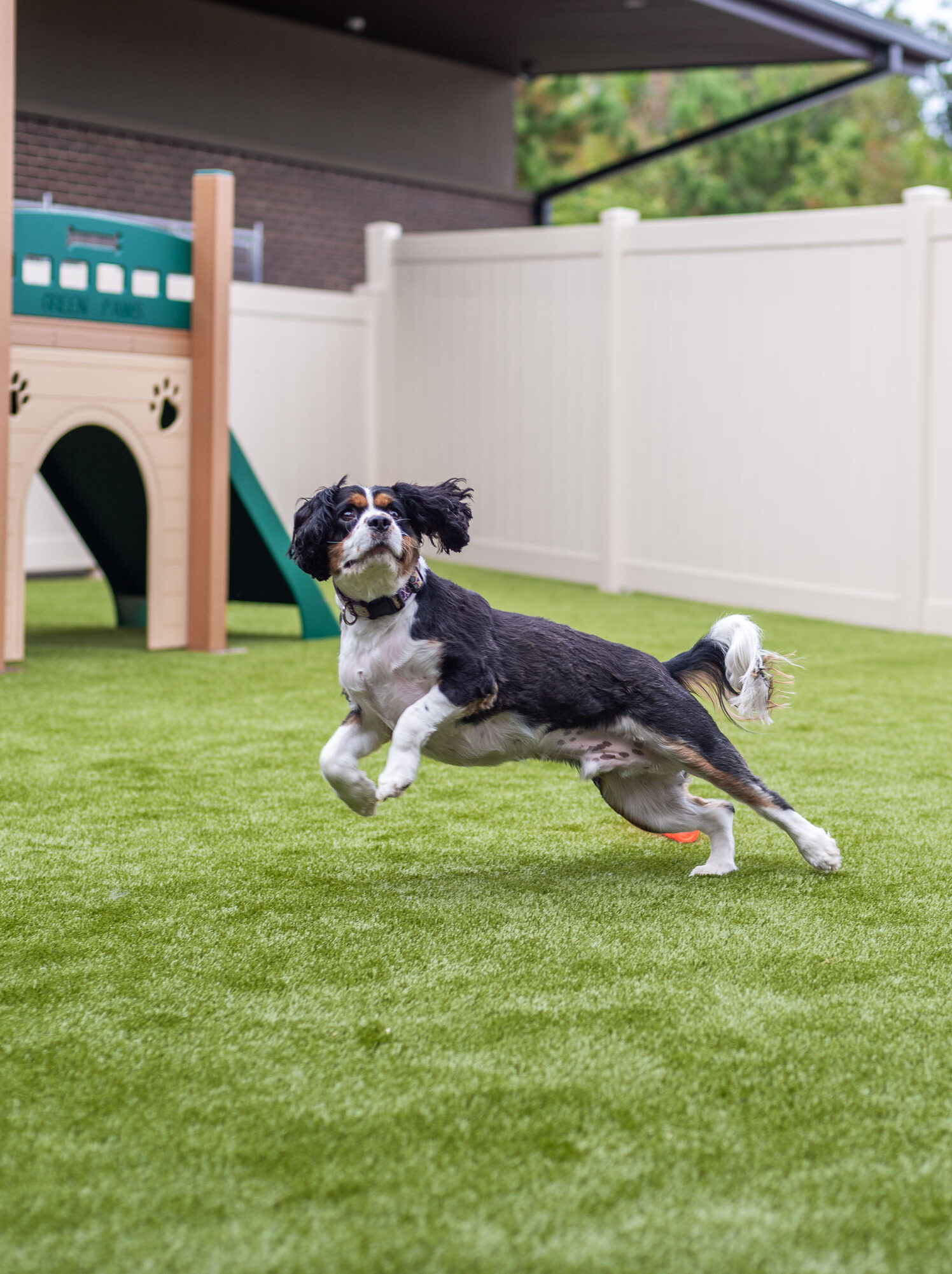 ---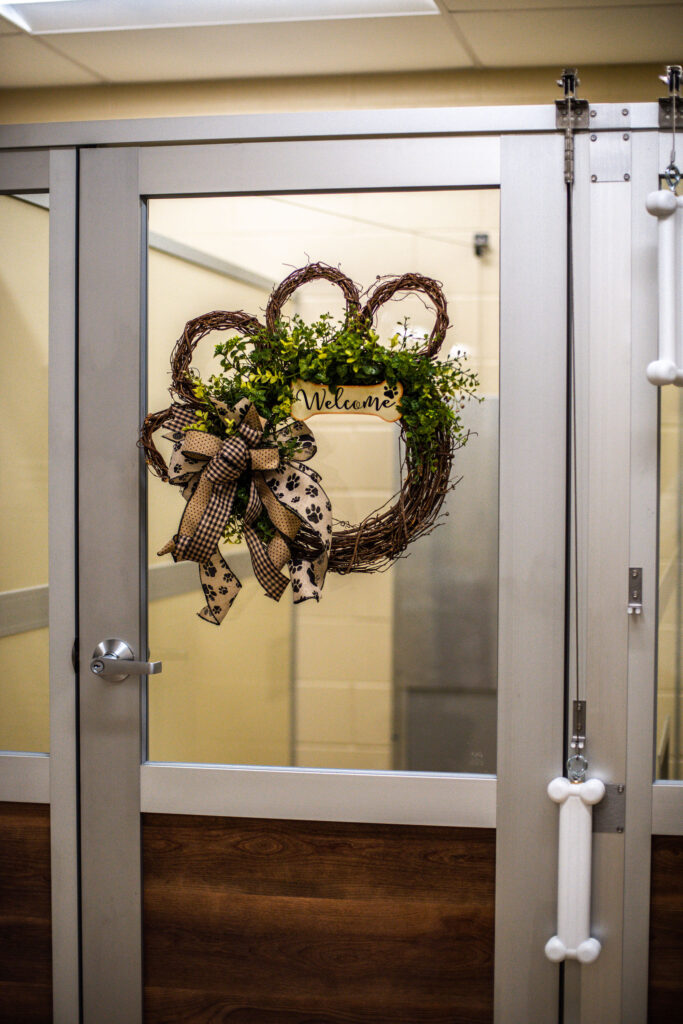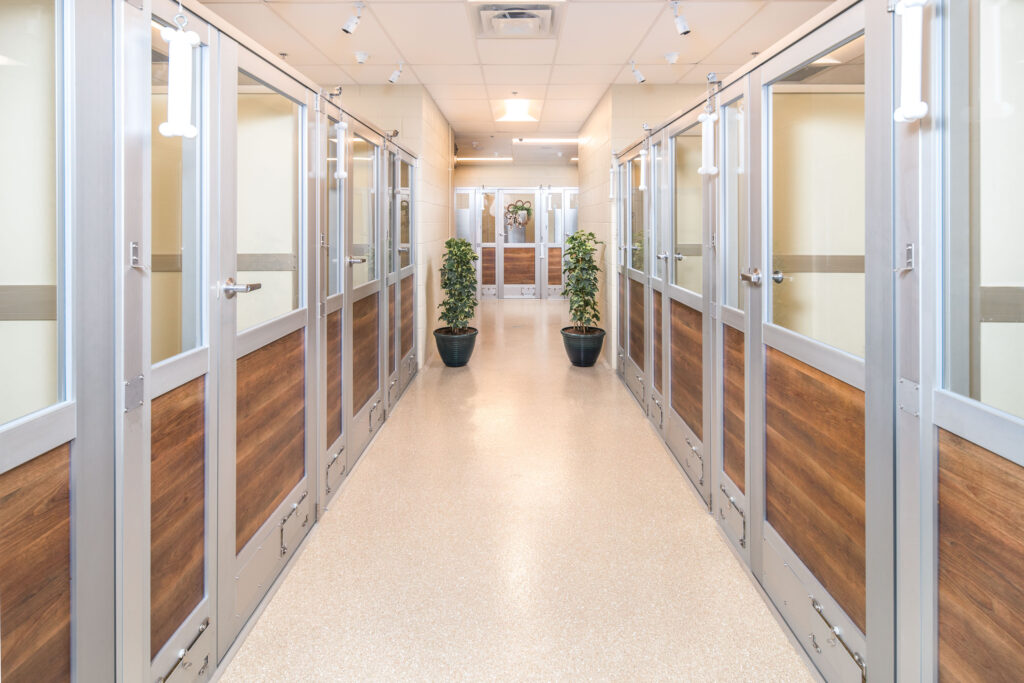 Beyond Best In Class Facility
---
Pets are our passion, and this drives us to provide the very best for each guest every time. Your baby will have a care specialist ensuring your pet receives the personal care and attention they are used to and deserve.
Contact us to book your pet's stay
---
---
Bed & Bark Pet Resort
1020 Kemble Street
Waxhaw, NC 28173
Email: [email protected]
Phone: 704.862.4942