Our Mission Statement
---
We create trust and peace of mind for pet parents, through exceptional service and the highest level of care for their four-legged family members.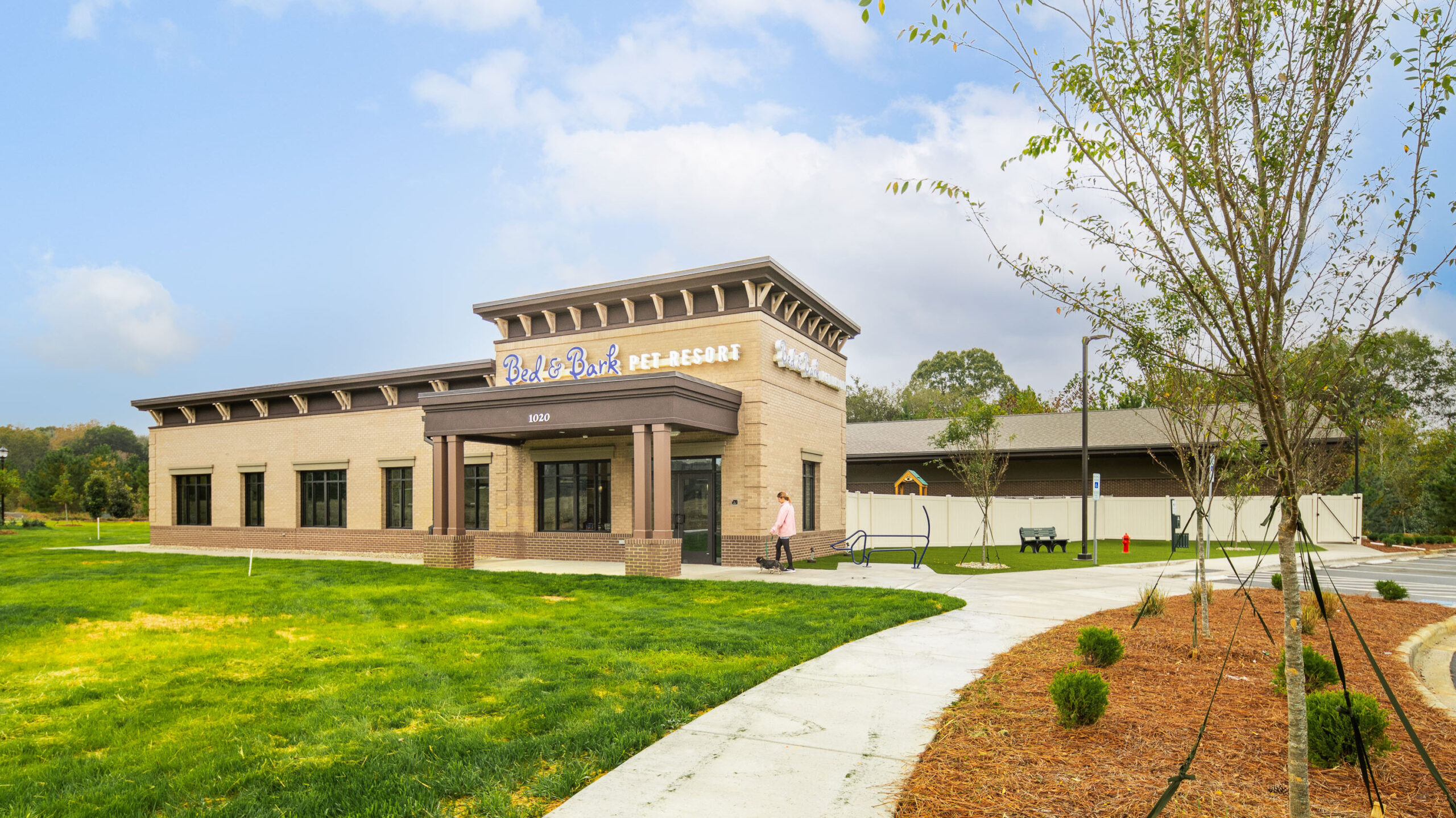 Quality, Accountability, Honor
---
Bed & Bark was designed from the ground up and at times was a daunting task. As our family navigated the enormity of this project, we found ourselves drawn to always answer three questions in decision making.
Is this the highest quality that can be provided?
Does this keep us accountable to our high standards and guest standards?
Does this honor the true nature of the animal and their needs?
By always staying true to these cornerstones, Bed & Bark is the resort you want and need for your family.
Our Dream
We love our pets, and trying to find a good fit for them when we traveled, was always our biggest stressor. We found ourselves limited in options, often lowering our standards of care, and not being able to enjoy our own vacation over our worry for them. We wanted to create a resort that mimicked all the comforts of home, that cared for our pets like their own family, and maybe even offered some fun and relaxation for our pets too. With the help of leading experts, the dream that was Bed & Bark began to take shape. Like most small businesses, it hasn't always been easy, and there have been plenty of tears along the way, but it makes where we are now that much sweeter. Our facility makes us great, but it's the love and care you feel when you come in our doors, that makes us special.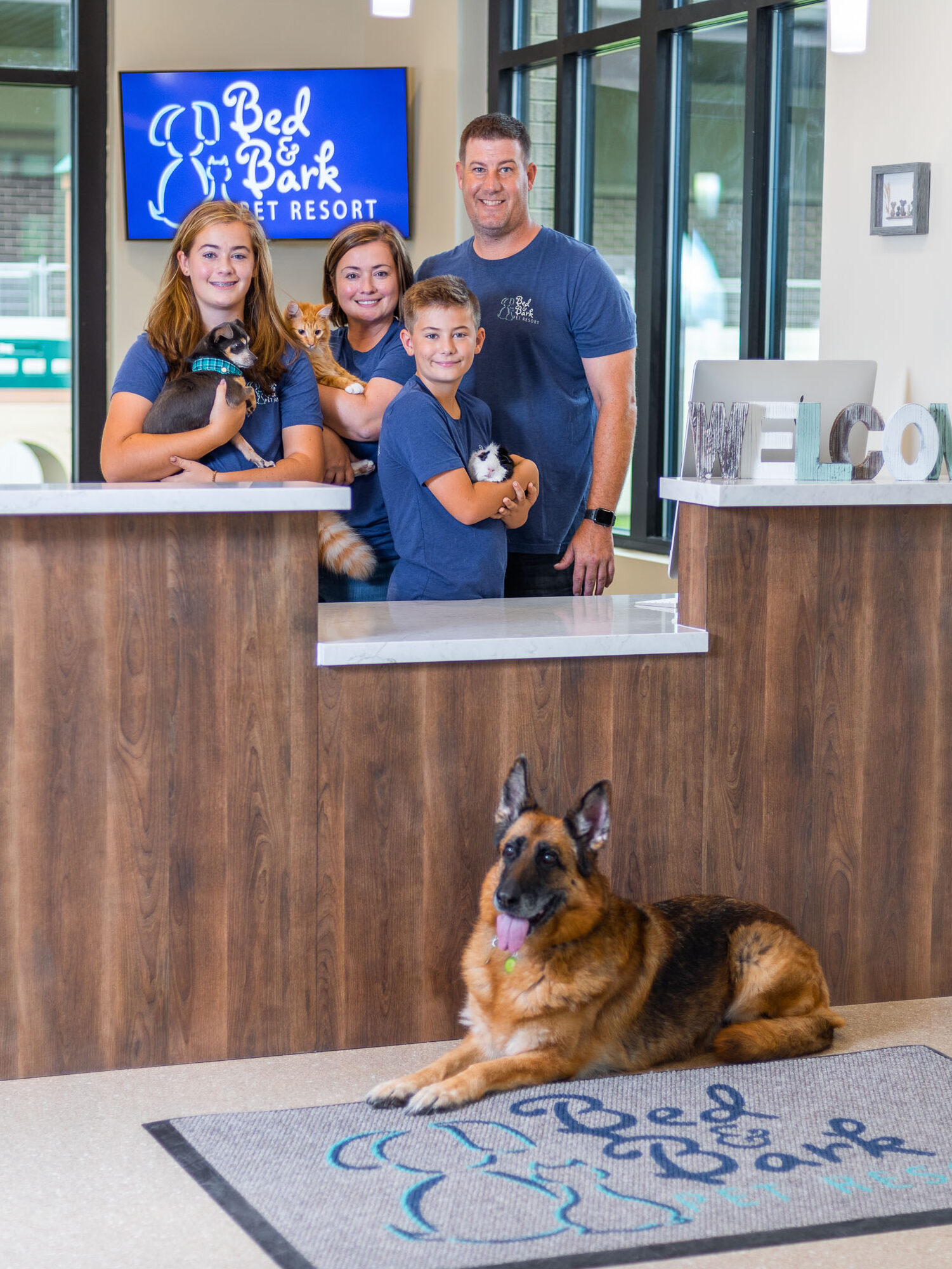 Frequently Asked Questions
---
---
Do you offer group play?
After much research, we have decided to offer a more personalized play model. All of our playtimes are either 1 on 1 with a care member or siblings of the same household and a care member. This allows us to accommodate dogs of all personality types while reducing risk of injury and illness.
---
Are there any day options currently?
Yes, we have a day stay option and can customize that feature in many ways to fit your needs. You can learn more about our Day Stay option here.
---
Do I need to make an account to make a reservation?
Yes, but I promise you'll love it! It's your all in one pet headquarters. You can make, modify, and cancel reservations, upload and store your pet's veterinary documents with reminders, view cameras to check in on your baby during a visit, select special features and see pictures and reports of your loved one!
---
Why do you require a deposit now?
While opening during a pandemic certainly presented many challenges for us, we wanted to allow grace as many people's plans were constantly changing. Unfortunately, this policy was taken advantage of and we saw an exorbitant amount of cancellations with little to no notice. We have had to turn away families, creating hardship, only to have a suite sit empty. As a small family business, this is a change we felt we had to make. Deposits are collected upon acceptance of your reservation request and are fully refundable two weeks prior to the accepted initial start of your pet's stay.
---
What's your favorite candy?
Peanut M&Ms, sweet but a little nutty, just like us!